Apollo TGE Announcement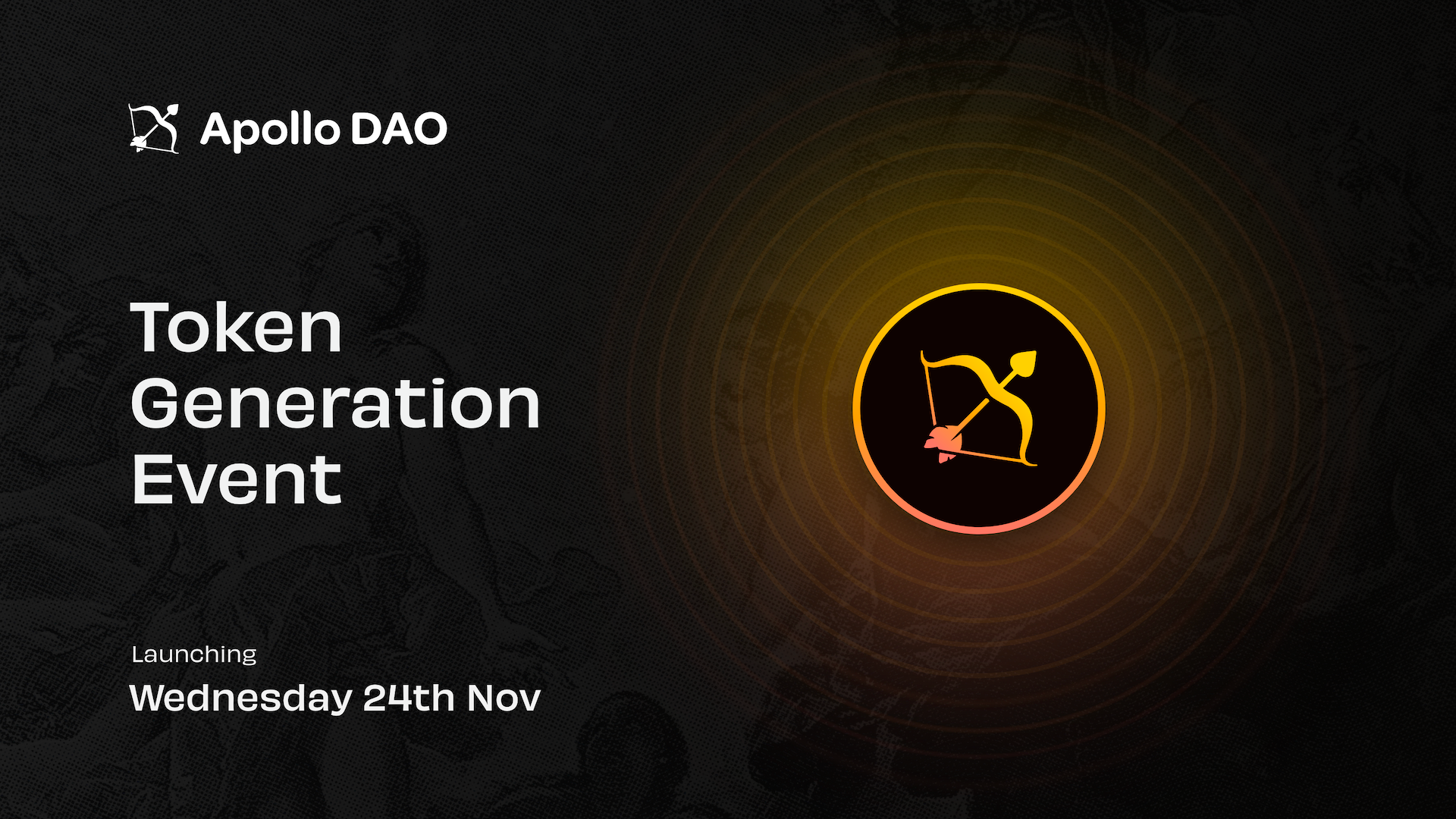 We are pleased to announce that we will be launching the Apollo token next week.
The Apollo token will be launched on Wednesday 24th November, with the exact time announced shortly beforehand.
We encourage everyone to only use the Apollo trading front end to buy and sell Apollo tokens, to ensure that you are trading the correct Apollo token. As with all DEX listings, the price of the Apollo token is expected to be highly volatile after launch, so make sure to be careful and don't try to buy at the first possible moment unless you really know what you are doing and are using a bot or something similar. We recommend that you wait until the price has fully stabilised before making any trades.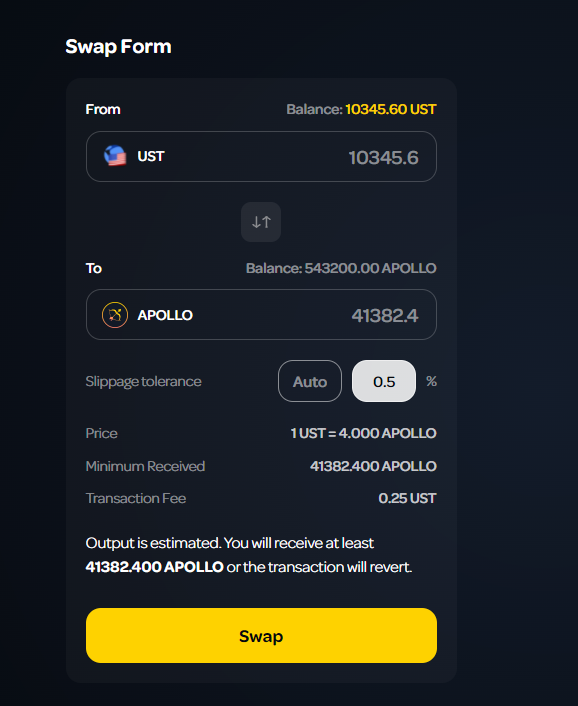 Claiming Apollo tokens
You will be able to claim your Apollo tokens through the new "Rewards" tab.

The Apollo Token Launch and Initial Liquidity
Having observed the recent token launches Terra and due to a number of recent factors we will be doubling the initial Apollo liquidity to $2m total. This will include $1m UST and 2m Apollo tokens.  In order to do this without increasing the initial liquidity, we will be increasing the  listing price of Apollo tokens from $0.25 to $0.50.
This means at launch the Warchest assets will comprise of:
$2m in Apollo LP
$750k UST
10,500 Luna
Apollo UST LP and Apollo Rewards
Once the full rewards go live, we will launch an Apollo/UST LP vault on Apollo, with our single sided Apollo Governance staking, introduced later on. Our Governance staking contract will be based upon Astroport's $vxAstro, due to its similarities to our vision for $zApollo.
There will be a small window, potentially up to one week, between the Apollo token launching and the Apollo token rewards going live. However, there will be additional rewards for user that staying in vaults before the full rewards go live. Due to the large amount of Warchest owned liquidity and other benefits that will be coming to Apollo LPs, we believe there will be ample liquidity to trade Apollo tokens until the full rewards begin.
What is next for Apollo DAO?
Our next priority is introducing  a number of new vaults, starting with Nexus. We also have our Apollo Safe product and the Apollo Farmer's Market this month. Our mission is to continue driving value to the DAO owned warchest and we have a number of exciting announcements to release soon. Get your Apollo gear and be ready for liftoff."